To prepare for our adventures we examined a map illustrating the topography of the Head of Sinbad where are team would set out to find 12,000 year old petroglyphs. We assigned jobs and set goals to accomplish while we were out.
This week we formed a new team so our primary challenge was to form a good bond with each other, so that we could accomplish the tasks at hand as cohesively as possible. Another challenge we would overcome was dealing with the cold weather by creating fire using primitive bow-drill sets that each team member would make by hand.
After establishing camp, getting our gear and lunch packed, we set out on a hike to find the petroglyphs painted on the side of a tall mesa. We hiked through snow from camp covering a few miles until we reached the base of the mesa, we then walked along the edge of the mesa until we found the petroglyphs drawn on the wall at a site thought to be a ceremonial site used by our ancestors about 12,000 years ago.
In our reflection of what we say we tried to imagine what it might have been like to live back in that space and time, following the herds of animals that roamed the area.  It was a powerful experience for all of us to think about.  It is hard to comprehend how much time has passed since those drawings were made and to hypothesize what they might have meant.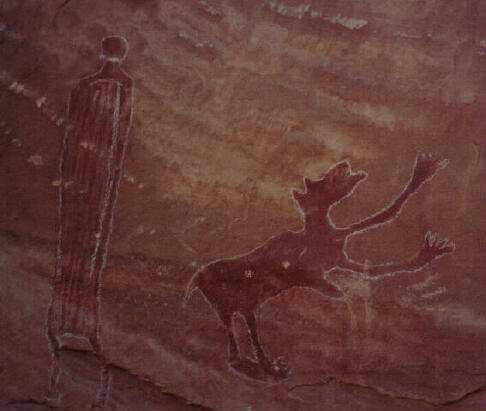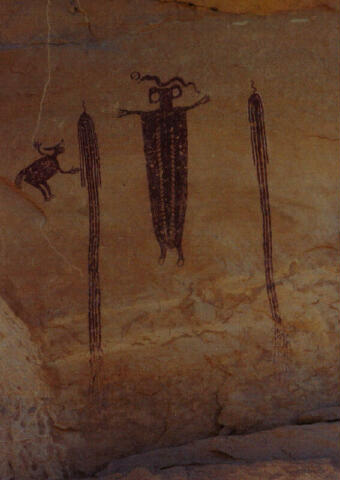 ---